The school campus is approximately 6 miles from Mbarara, the 4th largest city in Uganda. Students come from a large area, including Mbarara, the nearby villages & countryside, and as far away as Kampala (150 miles from the school).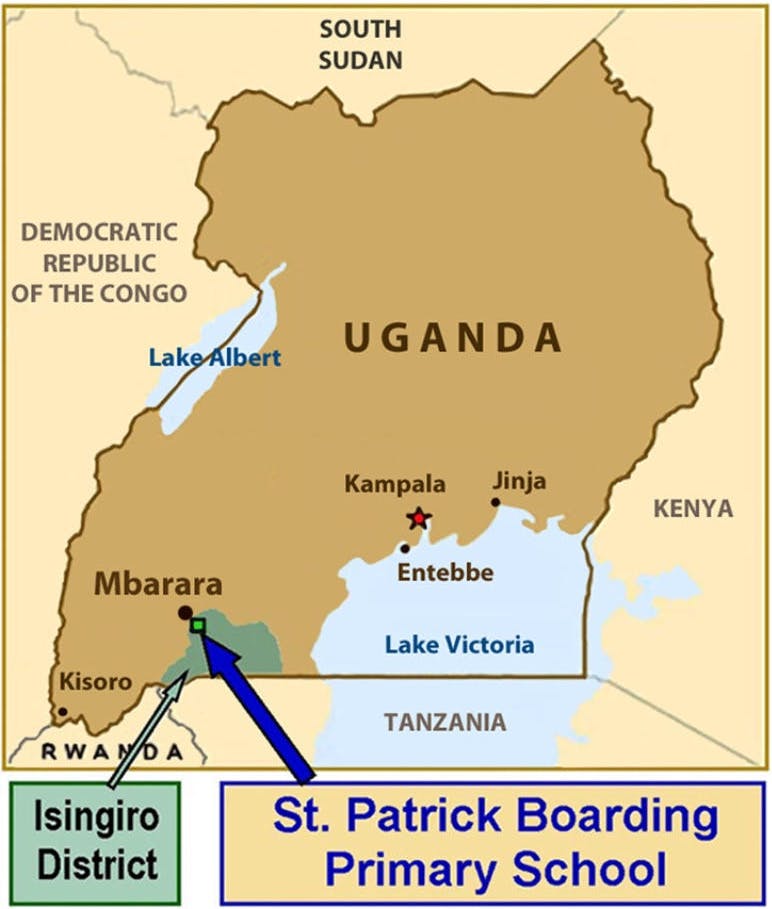 The School Site Plan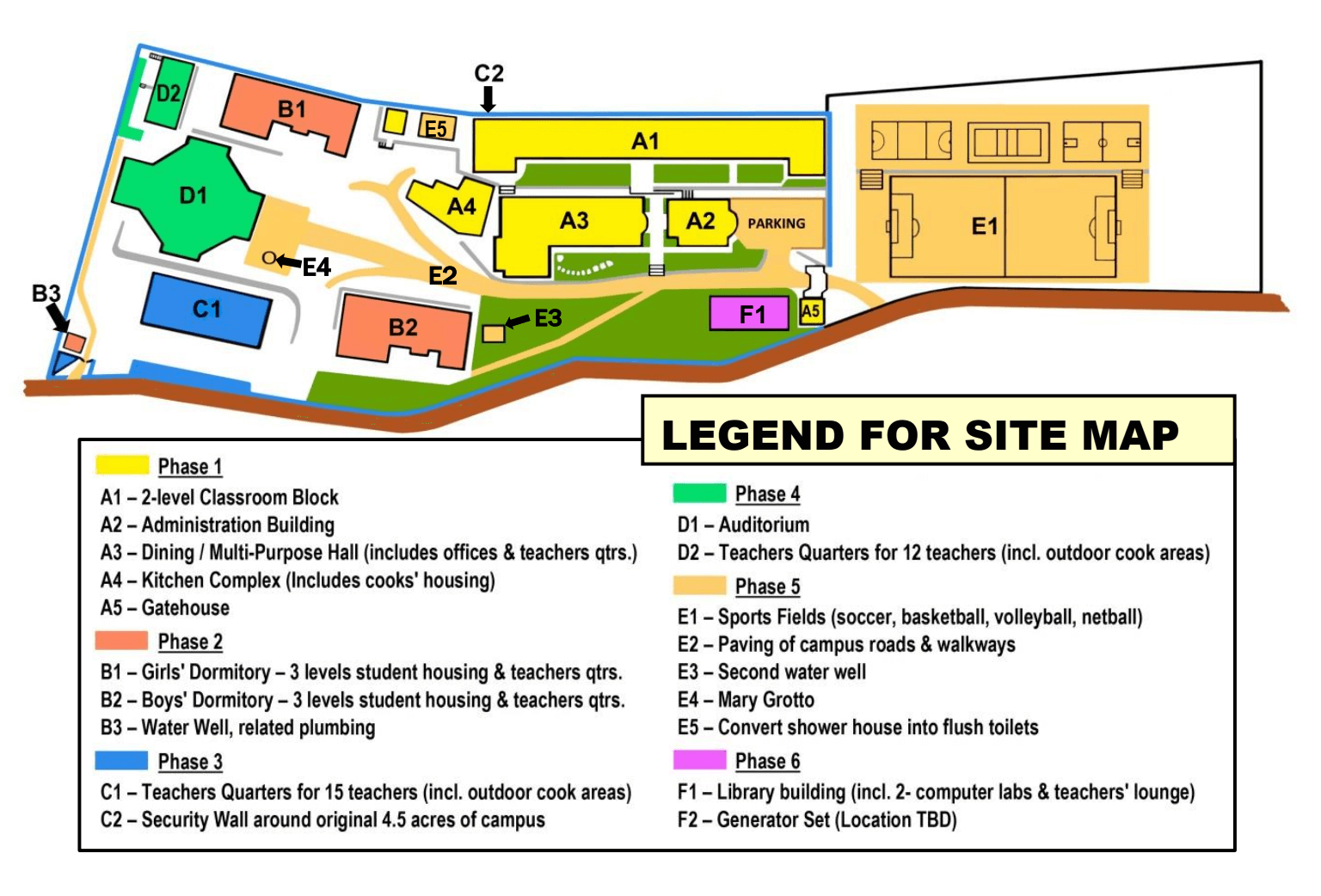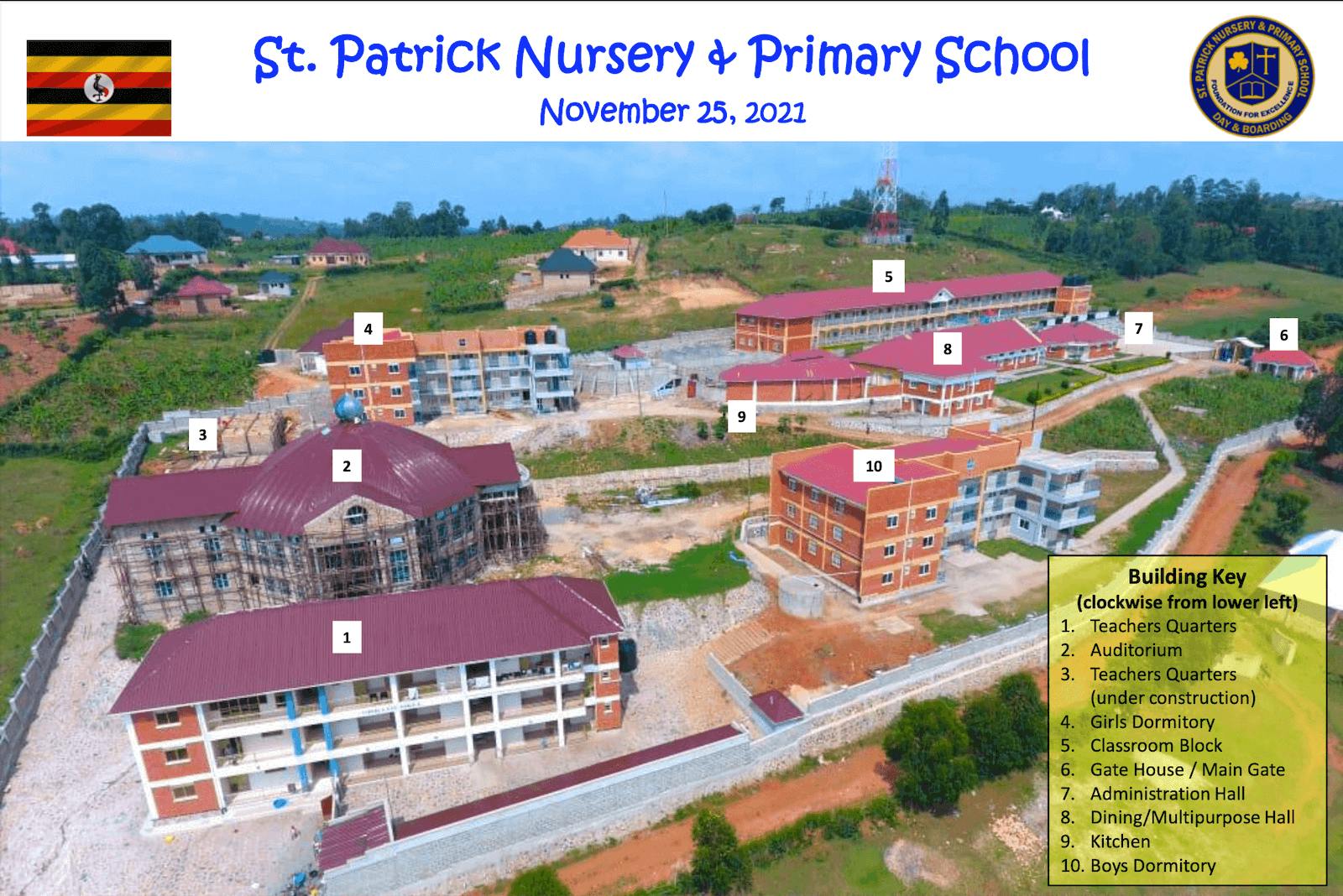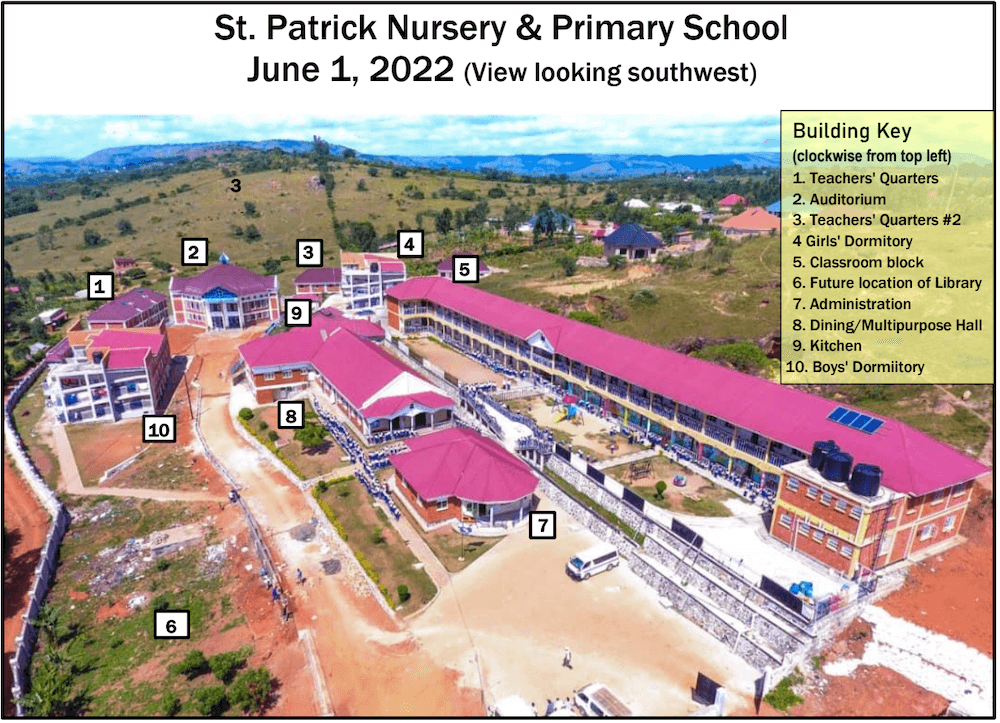 Phase 3 was completed by the end of January, 2021. Work on the Auditorium (Phase 4) began in February, 2021.
The Uganda School System
While Uganda provides free primary education to its people, issues with funding, rural populations, and inadequate facilities are common. Girls aren't always given the same opportunity at an education as boys are. (The student body at St. Patrick's is comprised of 50% girls, and 50% boys.) Primary grade students coming to St. Patrick's from other schools take a placement test at the beginning of the school year in order to be assigned to the proper grade level.
The Ministry of Education in Uganda sets the same school calendar for every school in that country. The school year normally begins each February, and has 3 terms. The first 2 terms are 13 weeks, followed by a 3-week break, when the boarding students go back home. The 3rd term is about 11 weeks, followed by a long break until the new school year begins. Post-Covid, the 2022 school year began in January. It's anticipated that the 2023 school year may return to the February start.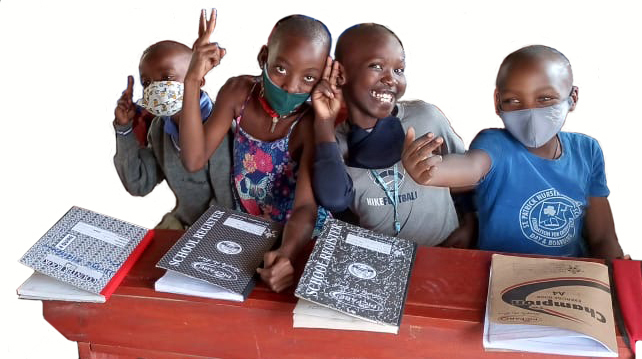 In Uganda, Nursery schools are for children 3 – 5 yrs. old, what would be called Pre-K through Kindergarten in the U.S. Primary schools are grades 1 – 7. Students must pass a comprehensive exam at the end of P7 (7th grade) in order to continue their education in Secondary school, which is 4 years for those not continuing to university, 6 years for students planning to attend university. The exam must be taken at a school which has been granted an Examination Centre number after an inspection by the Uganda National Examinations Board. St. Patrick's has qualified to be an Examination Centre.
The Student Body
In order to recruit students to the new school, TV commercials ran in Mbarara at the close of 2018. They were quite successful: though Fr. Julius was hoping for 200 students the first year, the school opened in February 2019 with 318 students. As word of the school spread and more commercials aired, it began its second year in February 2020 with 528 students. (The 2021 school year was lost to Covid.) In January 2022, over 800 students reported to St. Patrick's, with 209 being sponsored by generous donors throughout the U.S. For more information on sponsorships, see "Support the kids"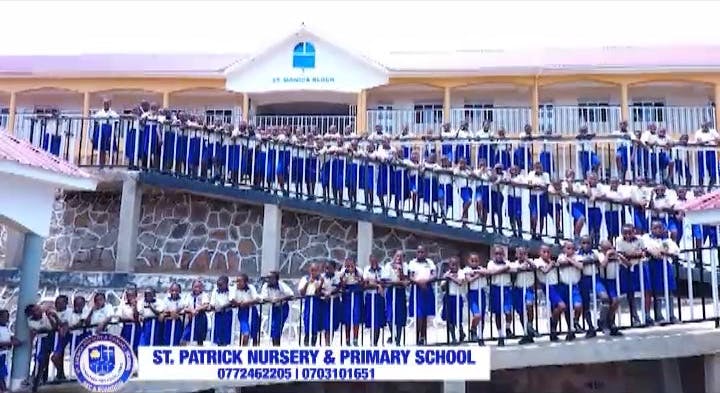 ( Photo taken in May, 2022 )

The student body is evenly split between boys and girls, from Nursery School through Grade 7. Approximately 2/3 of them are boarding students.  The original plan was to allow boarders beginning with Grade 1, but several parents pleaded with Fr. Julius to allow their Nursery School students to board at the school, and he granted that request. The school provides 3 healthy meals, 2 healthy snacks, clean drinking water, beds with mattresses, and electricity - - a better environment than what their rural homes can provide.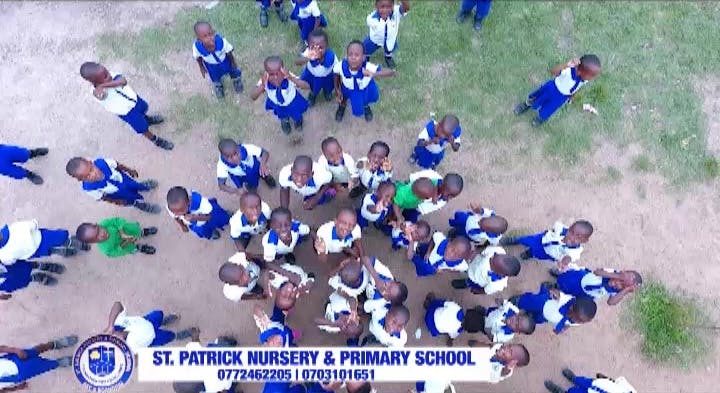 Uganda School Staff
After Headmaster Maxmas Birungi was hired by Fr. Julius, he helped recruit, interview and hire the teachers and staff members before the 2019 school year began. The Administrative staff includes an Assistant Headmaster, Director of Studies, Bursar, and school nurse. There are 40 members of the teaching staff for the 2022 school year, and 20 support staff members, including cooks, bus drivers, matrons, and security. There is also a Uganda support group, the School Organization Committee, which helps the school function.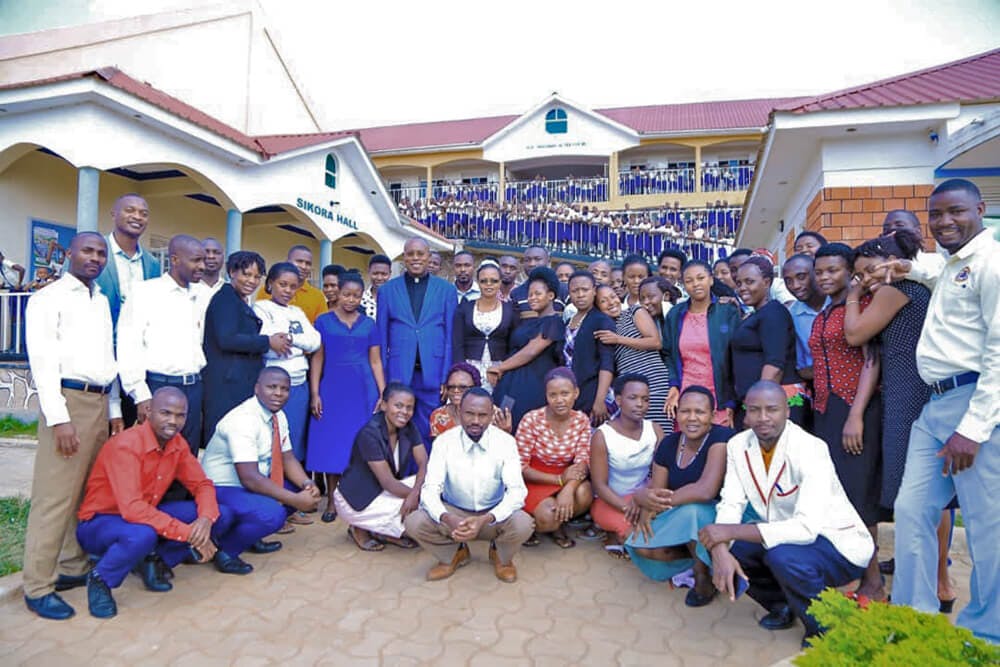 ( Photo taken during Parents Visit Day 2022 )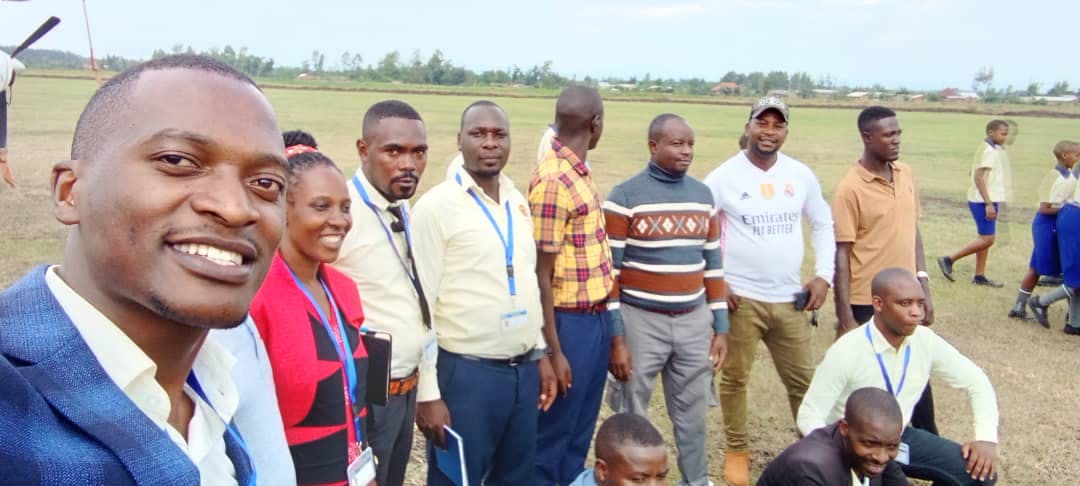 ( Director of Studies Mr. Alven Agaba and other P6-P7 teachers who chaperoned their students on a study trip to Queen Elizabeth Nat'l Park and nearby points of interest )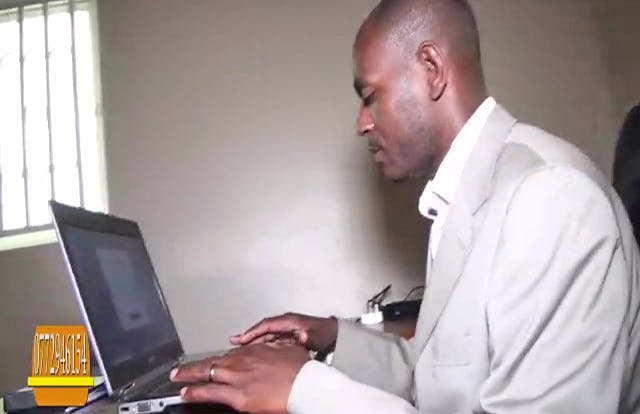 ( Headmaster Mr. Maxmas Birungi at his desk. )
Boarding Accommodations
When the school opened in 2019, the upper level of the St. Monica Block (classroom building) was used as temporary housing for the 205 boarding students and the "matrons" who look after them. Realizing that as enrollment increases so will the number of boarding students, construction began on 3-story boys' and girls' dormitories in 2019. Each level of the dormitories can house up to 100 students, and provide matrons' rooms and one small apartment for a teacher. The first two levels of each dorm were finished in time for the 273 boarding students residing in them during the 2020 school year. As of October 2020, the 3rd levels of both dorms are complete.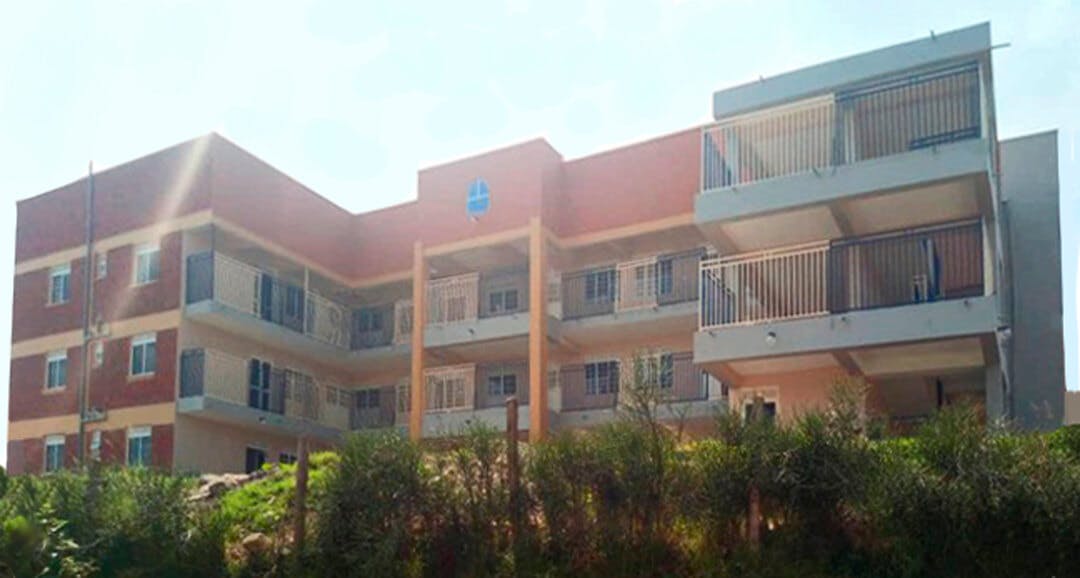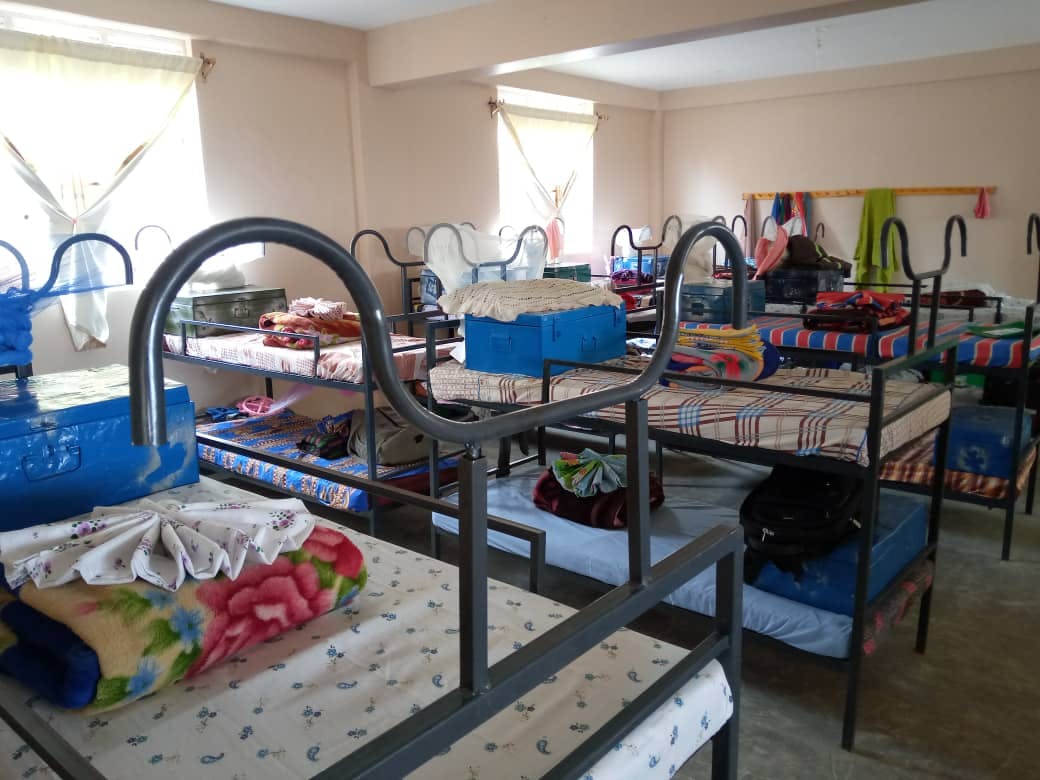 Parents Visit Day
Halfway through the first term at St. Patrick Nursery & Primary School is Parents Visit Day. Parents are invited to visit the school, hear welcome speeches by Fr. Julius and the Headmaster, meet the teachers, see the school campus, and enjoy a meal with the students. Pictured are parents and students going through the food line at Parents Visit Day, March 16, 2019. Regarding that day, Fr. Julius wrote, "Parents were excited to see their children after 6 weeks in boarding school and many of the parents were happy that their children were looking so healthy. Some of the parents could be heard saying 'How shall we manage these children when they come for holidays since they eat so well while at school?' I was happy to hear such comments because one of our goals was to improve the nutrition of our students."