Back to Blog
Construction is beginning on the chapel for the campus, and it's going to be so beautiful!
The engineer has designed the basic shape of St. Francis of Assisi Chapel as an octagon, with an extension behind the Sanctuary for the priest's sacristy and the altar server's room. Side-to-side the chapel will measure approximately 24m (78 ft.) . It will provide seating for 800 on the main level, and another 300 in the balcony. The front (main) doors will face the entrance gate of the school. 
Yet to be designed are the 20 stained glass windows which will adorn and illuminate the main level. They might feature saints or symbols - - we'll keep you posted!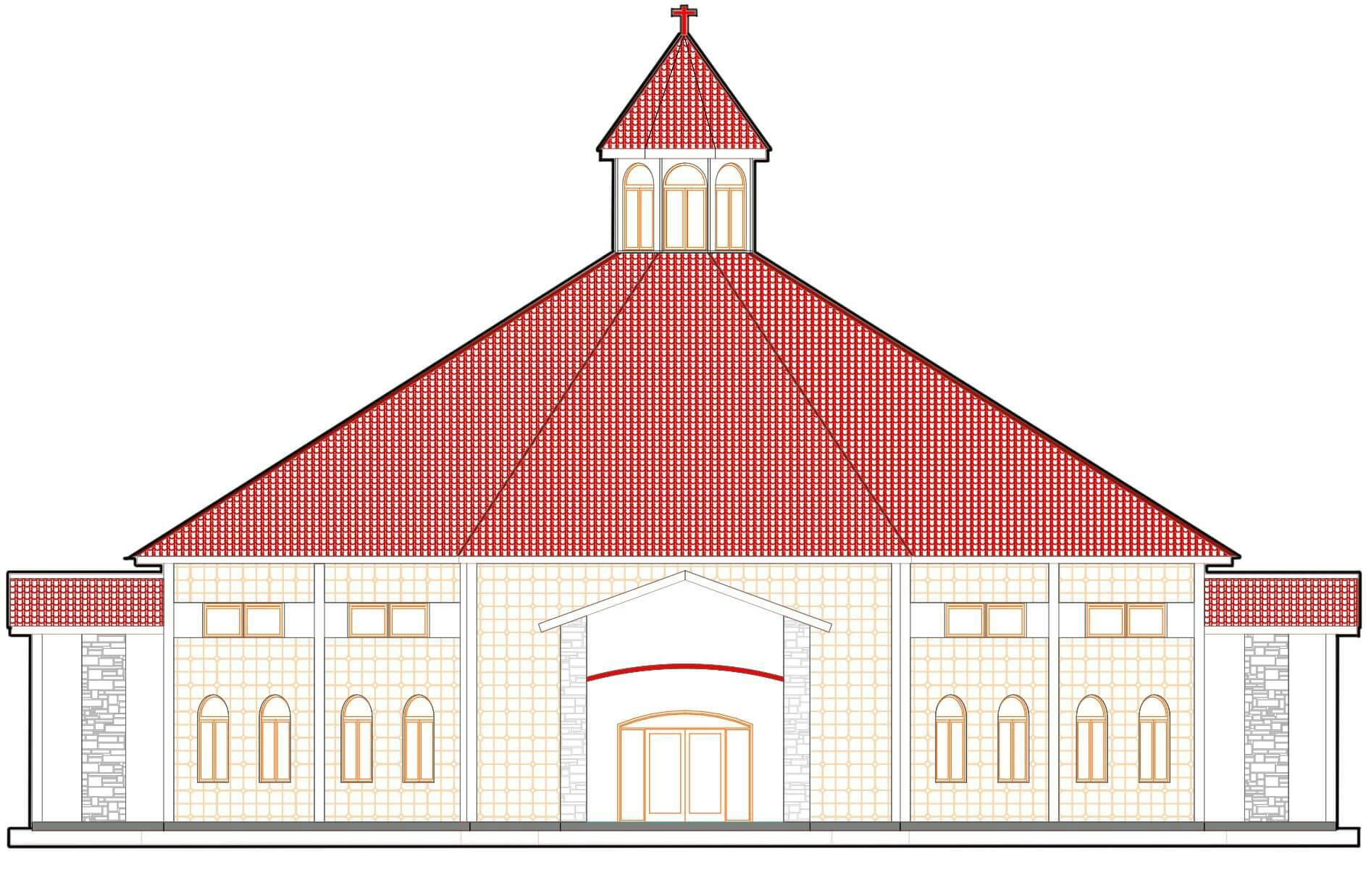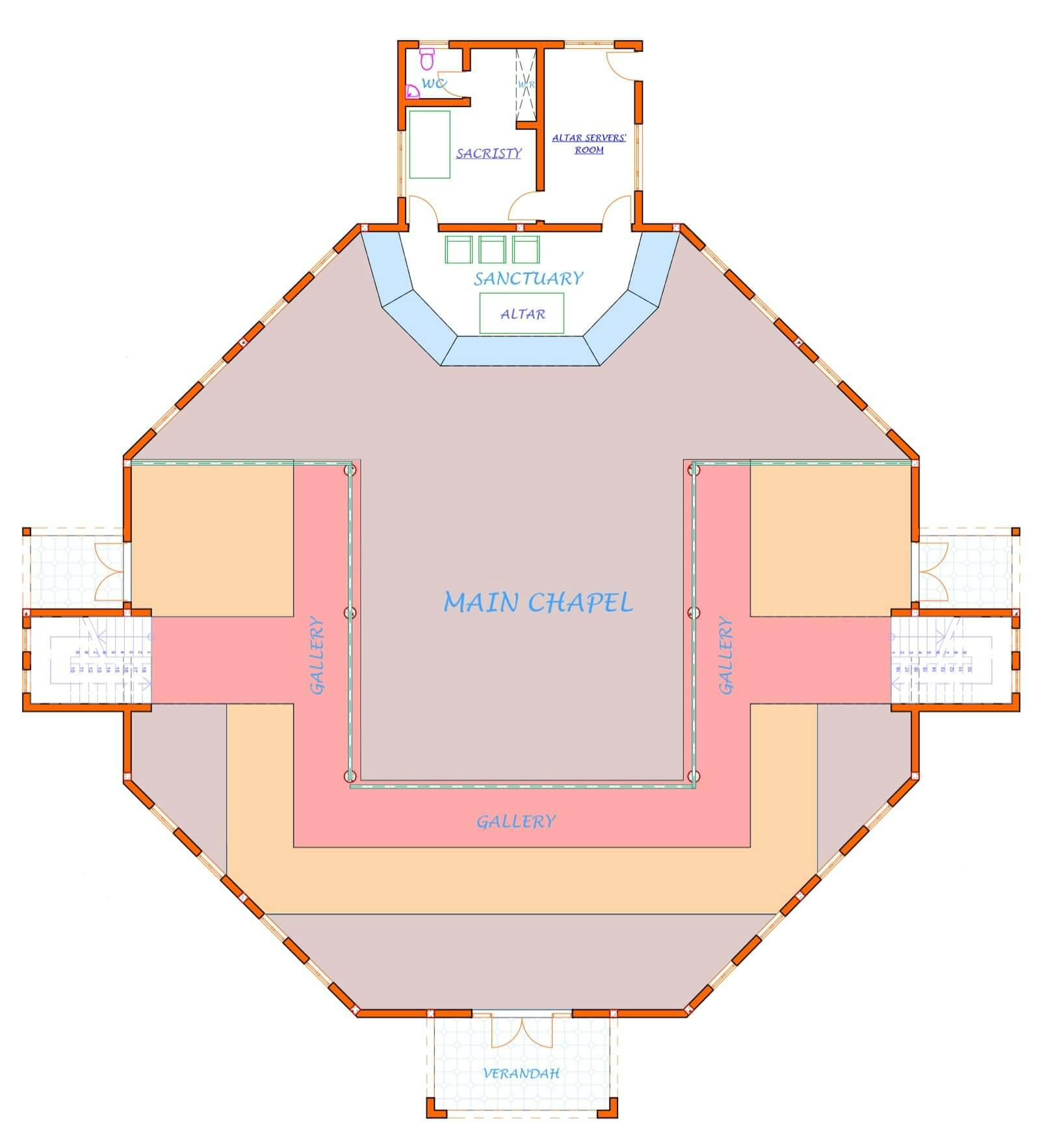 (Above: Floor plan showing the two interior levels; front elevation)